We've always got something happening here at Basset Down Complex, whether it's golf, event or restaurant related.
Take a look below to see what we've been up to, and what's in the diary over the coming months:
Christmas Menu Starts - 28th November
Restaurant Bookings
Eat, drink and be merry at Basset Down Complex! With this Christmas set to be even more special than usual, our head chef and his team have created a wonderful festive menu to feast your eyes on, available from 28th November 2022 until early January 2023.
If you would like to come and celebrate with us this year, you can either make a restaurant booking online below, or over the phone by calling us on 01793 812336. For groups of 8+ people, please either call us or fill out the form below, and a member of our team will be in touch to discuss your booking.
VIEW OR DOWNLOAD OUR CHRISTMAS MENU HERE.
OUR CHRISTMAS OPENING HOURS CAN BE VIEWED BY CLICKING HERE.
PLEASE NOTE WE WILL BE CLOSED ON CHRISTMAS DAY.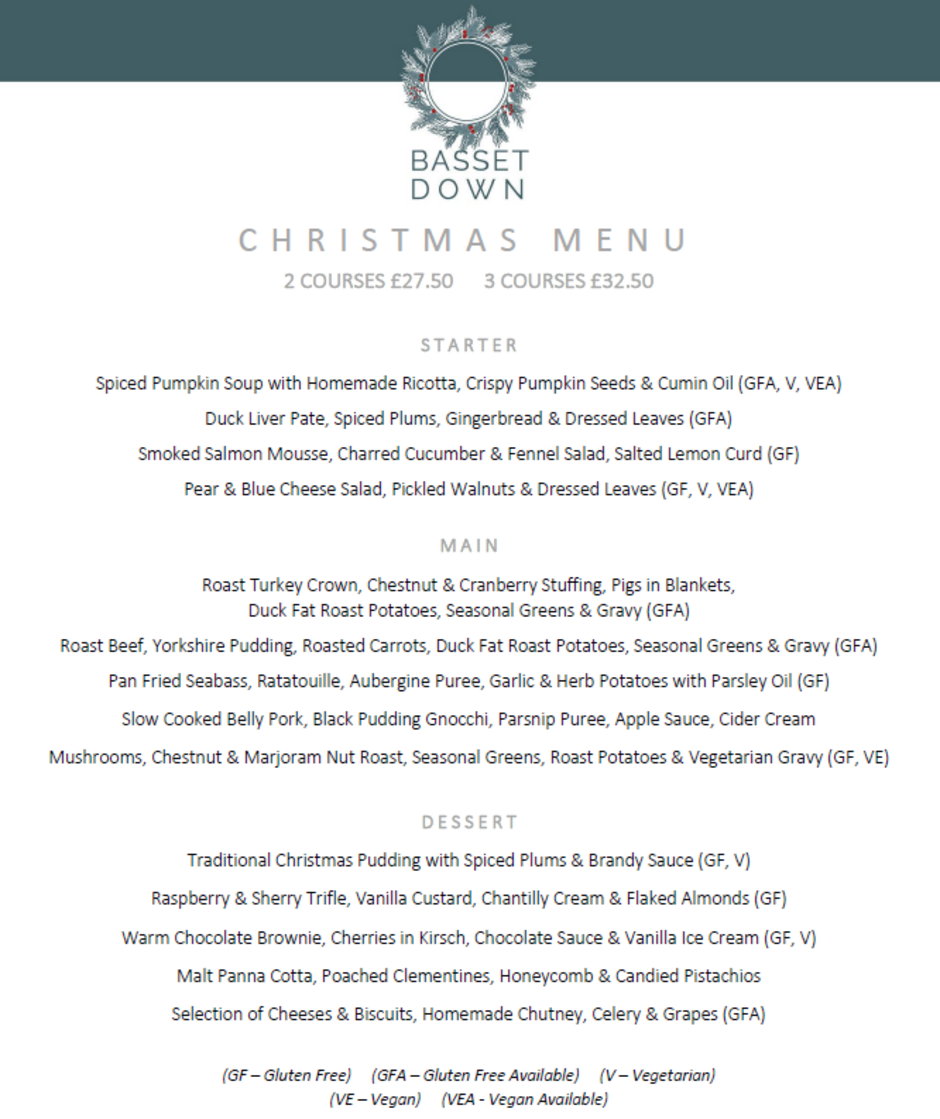 Christmas Vouchers

'Tis the season of giving, and we're here to help you treat friends, family or colleagues to present this Christmas they won't forget! Whether you buy a voucher for a generic amount for to be used as/when the recipient wishes or for something specific, our vouchers make a perfect gift this year. Please speak to a member of our team who can help organise this for you either over the phone or directly at the complex. Vouchers can also be posted for free to a preferred address.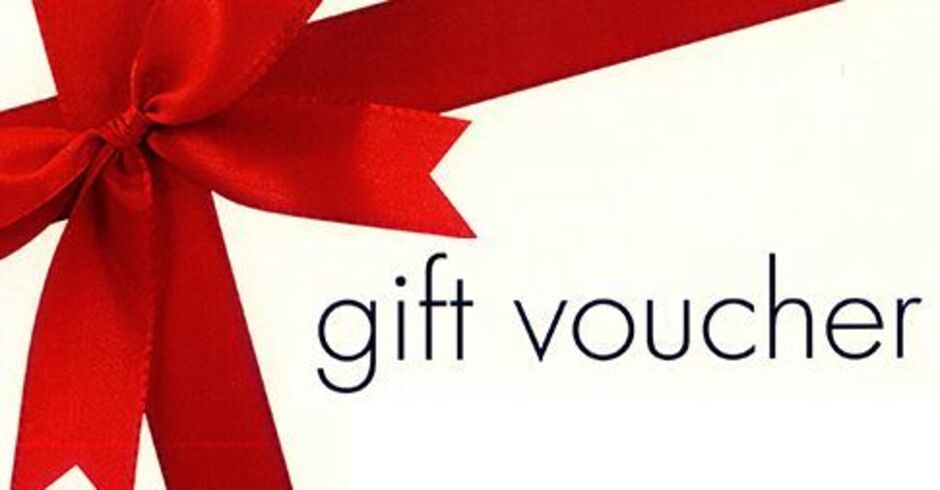 Just Missed....
Christmas Market - 27th November
Thank you to everyone who came along to our Christmas Market last weekend (over 500 people!). It was wonderful to work with local craft stalls and independent traders for this event, and to welcome so many new faces to Basset Down. Additionally, we raised £248.90 for the Wiltshire Air Ambulance on the day with a charity raffle and a selection of wonderful prizes donated by every stall holder.
Toptracer Burger & Beer Night - 16th November
What was included:
2 time slots available to book on the driving range (17:45 - 19:15 OR 19:30 - 21:00)
1.5 hours in a bay (min 2, max 4 players)
Bays must be pre-booked
Price = £17.00/head which includes:
Unlimited balls
Use of Toptracer
Cheese Burger & Chips*
A small beer/cider/wine or soft drink
*Alternative food options available for those with dietary requirements
Wedding Showcase - 13th November
A big thank you to Whitewed Directory for hosting a fabulous Wedding Fair here with us today. A shout out also needs to go to all of the lovely couples who popped in to say hello and get some wedding inspiration from the wonderful suppliers, including: The Pink Drinks Van, And Wolf Bridal Studio, Niche-Events, The Two Bonnys Photo Booth & Personalised Gifts, Maple & Fleur Photography, Hospitality Services 247. Disco Superstars. Fay's Fairy Cakes. Pebbles Travel. Vik's Bridal Hair
Member's Quiz Night - 3rd November
Thank you to all members who invited their friends & family to come along and support last Thursday's Member's Quiz Night. We hope you all enjoyed the evening & variety of questions - there certainly were some head scratchers thrown in there by our wonderful Quiz Master, Dona Allen! Congratulations to our winning team: Andy, Sally, Rob & Carol. Well done also to our runner's up: Simon, Nick & Guy!
Member's Night Golf - 29th October
Our Night Golf event on 29th Oct went down a treat, with all 27 members playing a Texas Scramble & a shotgun start (9 teams of 3). We marked out the course with different coloured glowsticks so teams could find their way, with the help of glow in the dark balls too. Congratulations to our winning team, Craig Lillington, Russell Lillington & Aron Woods and to Chris Pearson, Richard Adamson & John Mead for coming in 2nd place.
Indian Night - Thursday 27th October
Thank you to everyone who came to this sold out event in our restaurant. There was a fantastic atmopshere on the night, and it was wonderful to hear so many positive reviews about the food, our team and the ambiance. Thank you to one of our diners for sending us the following feedback:
"Just a short thank you to all the staff on Thursday. The food was out of this world, so thank you to your brilliant chef and everybody in the kitchen. Your front of house staff who looked after us deserve a pat on the back as well. Hopefully you will make another date for that type of evening in the new year. A w ell organised, smashing evening!".